SDA 7200
The SDA 7200 has been designed to deliver the best possible sonic performance regardless of the content being played, whether it is the latest blockbuster movie, a major sporting event or your favorite music.
Although the SDA-7200 has been developed to complement JBL Synthesis products it is equally at home when connected to any high-quality multi-channel preamp processor with or without an external EQ system connected. Its high-power design also means that it has the flexibility to power Synthesis speakers or virtually any high-quality speaker system from premier in-ceiling speakers to the largest floor standing models. Of course, regardless of the speakers, the SDA-7200 delivers the performance JBL has been known for in close to 75 years of creating cinema sound.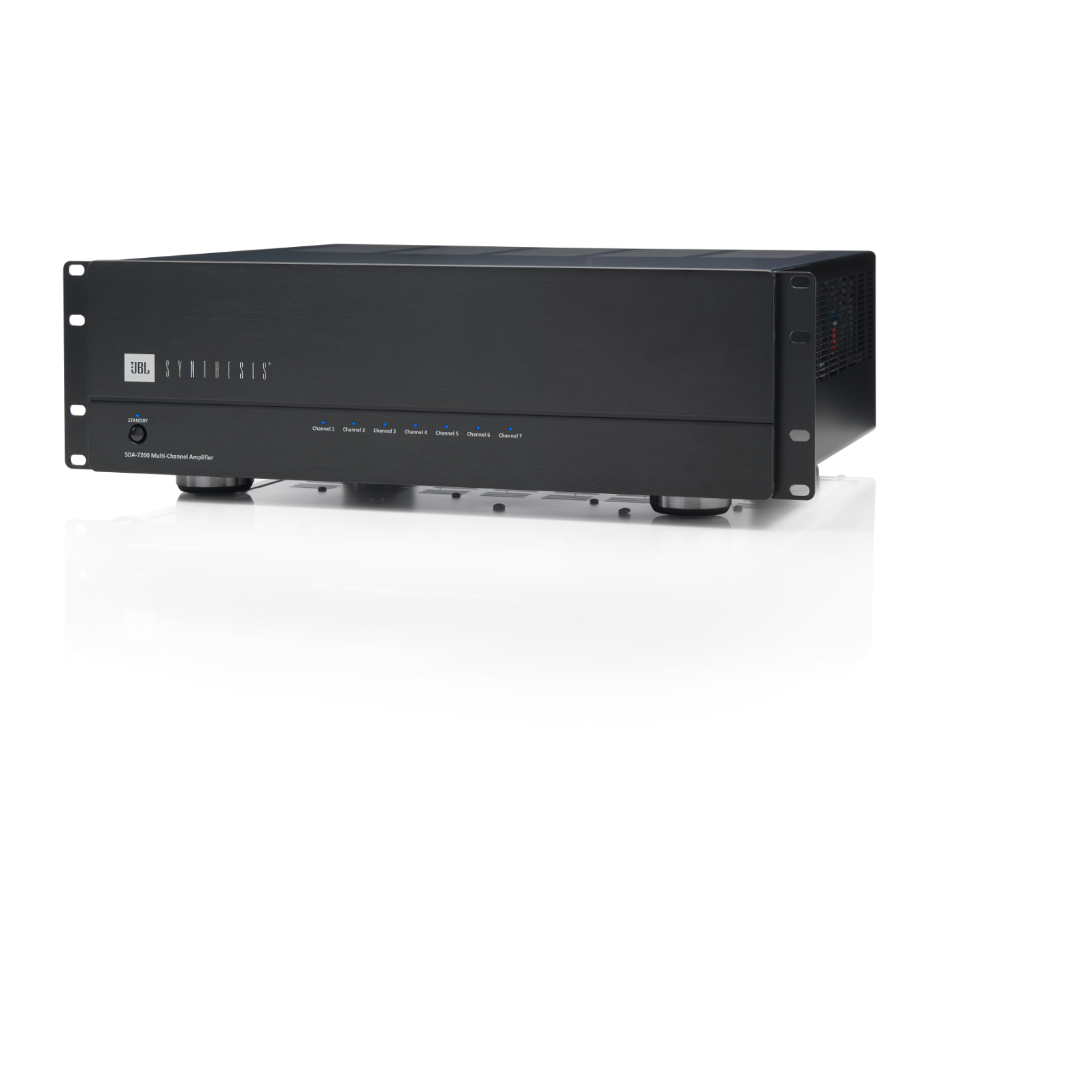 Specifications
General Specifications
Multi-channel unbalanced power amplifier
Yes
Latest generation, Harman-developed digital amplifier design
Yes
High efficiency and dual-speed fans for cool, quiet operation
Yes
Short-circuit and thermal protection circuitry
Yes
Music sense circuitry and low voltage trigger connection for automatic turn-on
Yes
Front-panel LED indicators for individual channel status
Yes
Binding post terminals accommodate large gauge speaker cable
Yes
Removable IEC power cord
Yes
Dimensions (W x H x D)
17.25 x 16.25 (with Connectors) x 6 or 5.25 (without Feet), (438 mm x 413 mm (with Connectors) x 152 or 133 (without Feet))
Documents & Downloads
The latest owner's manuals, quick start guides, and documents.